If you've been reading our articles here on this page for a while, you may have heard of Angel Mom Mary Ann Mendoza, who heads the Angel Families organization. Her son Brandon was killed at the age of 32 in May of 2014 by an illegal alien who was driving the wrong way down the highway near Mesa, Arizona. The illegal was drunk at the time of the crash.
In the years since her loss, Mary Ann has used her Facebook page to raise awareness about illegal immigration, and this week she had two of her posts on her personal FB page talking about the issue of illegal immigrant crime removed from Facebook. The tech giant claimed she had violated the "Community Standards on hate speech."
The posts raised awareness about illegal immigrant crime and its impact on Americans. One post simply directly quoted from a Breitbart News article about the suffering Angel Families have had to endure after losing loved ones to illegal immigration.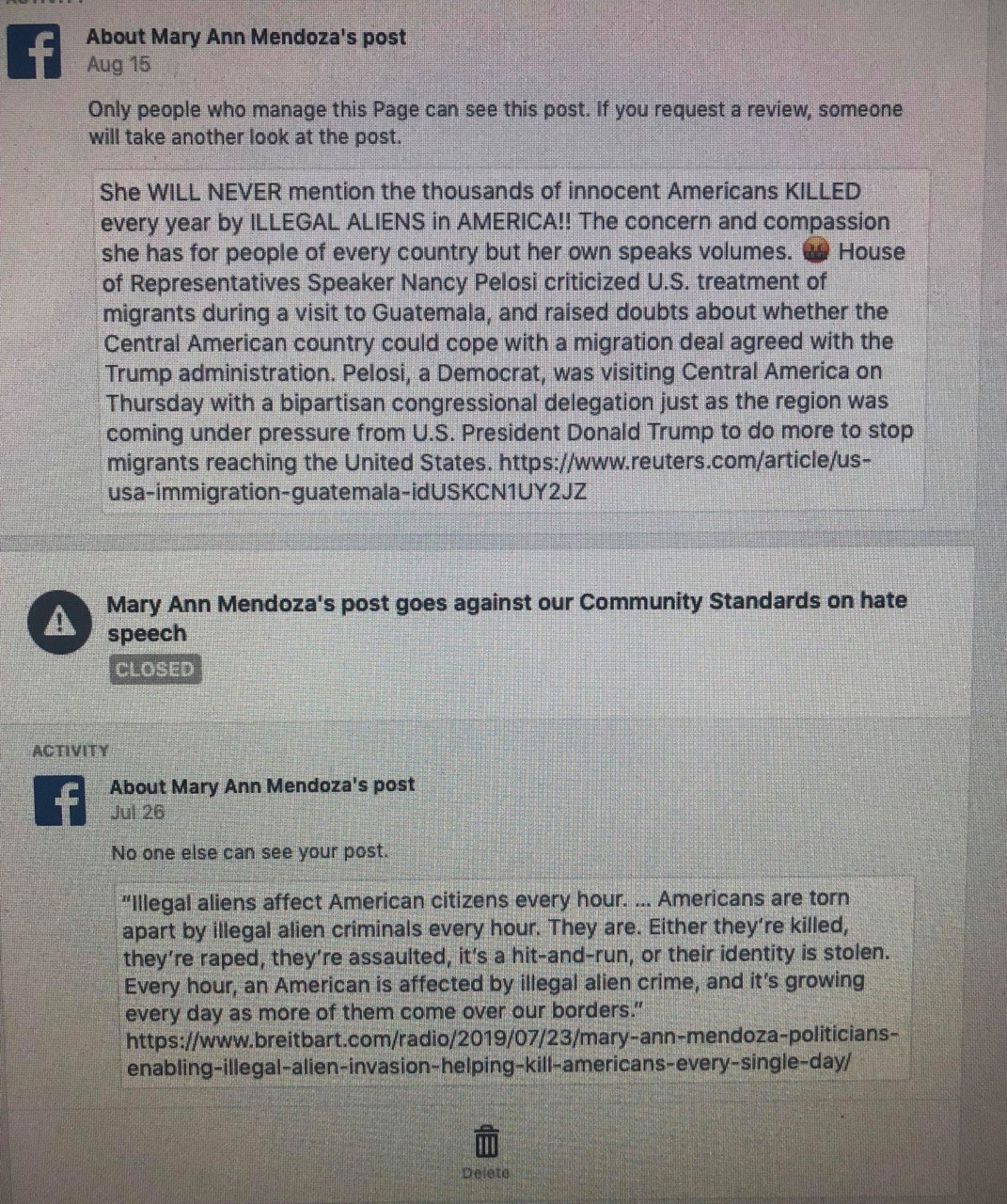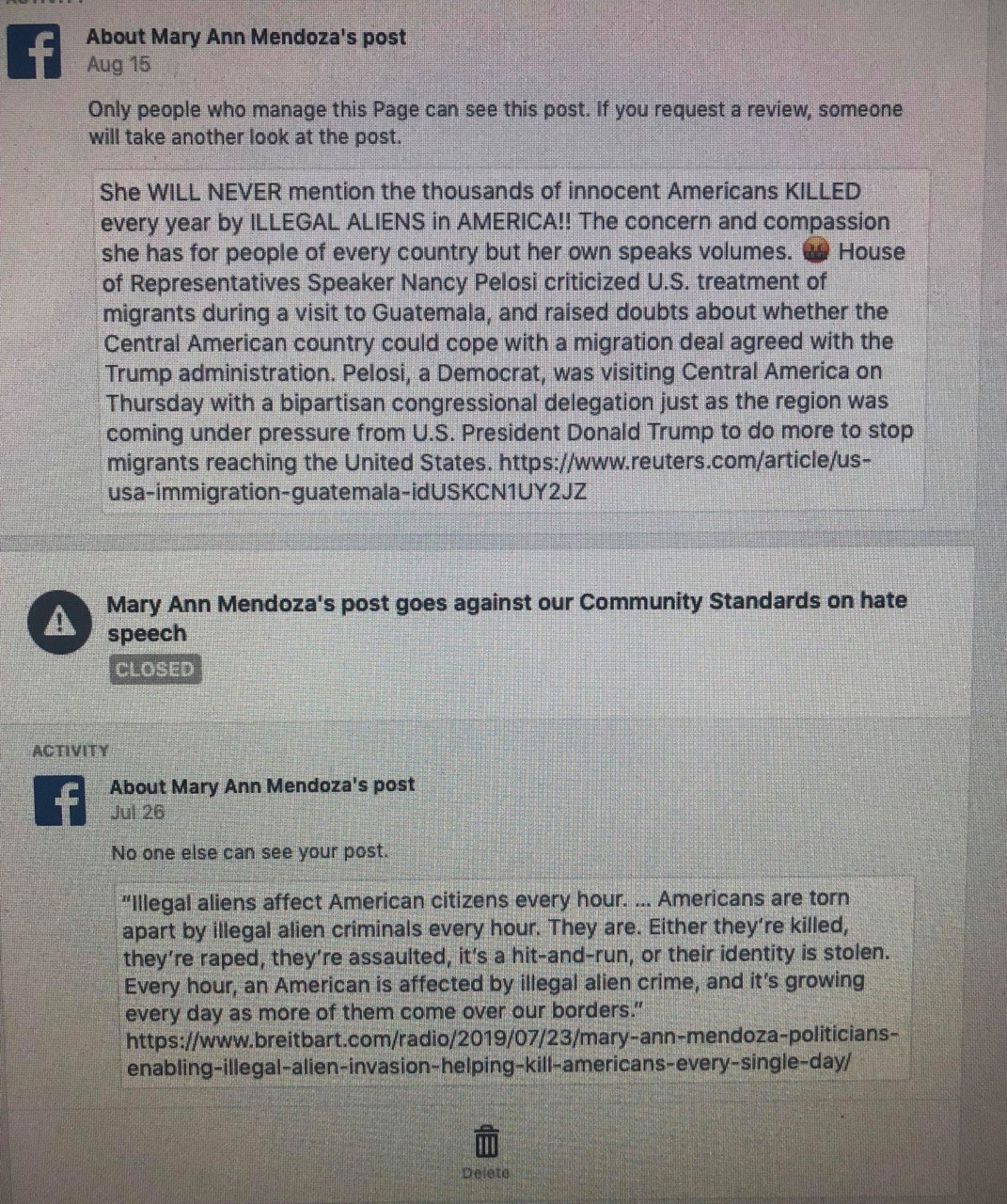 Mendoza told Breitbart News that Facebook removed the posts themselves, taking them down from her Facebook page until she, herself, deleted them.

Likewise, Mendoza said Facebook temporarily blocked her from posting to the nonprofit Angel Families organization's page, a group that helps provide support for the family and friends of Americans and legal immigrants killed and murdered by illegal aliens.

Facebook permanently removed the donation button from the Angel Families Facebook page, according to Mendoza, which would allow Facebook users to donate to the nonprofit through the platform. Mendoza told Breitbart News that Facebook justified the removal of the donation button by saying she had "violated their community guidelines more than once."
The fact is, the pretense of politeness is gone from Facebook. The wraps are off, and they are swaggering their way through our lives telling us that we must think as they think, or be banned from their existence forever. "Hate speech" is another one of those vague politically-correct terms that can be abused at will, and the Left is particularly adept at manipulating situations to suit their power-hungry desire to dominate the rest of us.
Share this Article with your Friends and Family